Surgical Services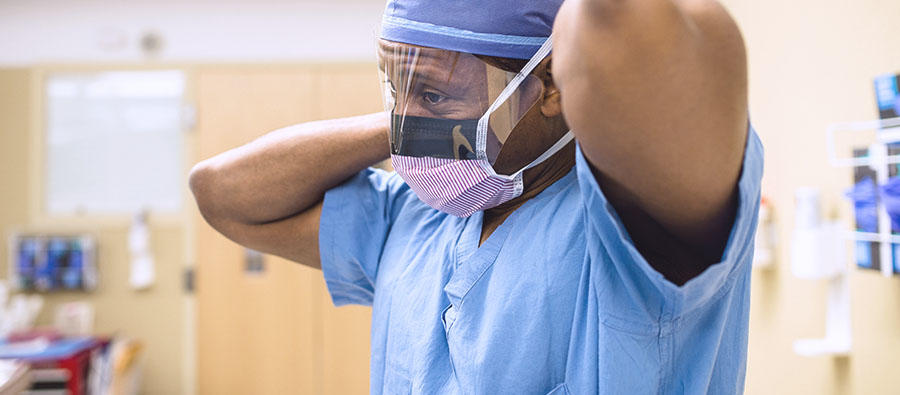 We are here to help you find what you need.
At Wadley, our very competent surgeons provide a comprehensive range of surgical procedures in the following specialties – orthopedics, cardiovascular, gynecology, urology, ophthalmology, neurosurgery, otolaryngology (ENT), gastroenterology, thoracic, vascular, plastic, dental, podiatric and general surgery.
Do Wadley Surgeons Use The da Vinci For Surgical Procedures?
da Vinci® Surgery puts the surgeon's hands at the controls of a state-of-the-art robotic platform by enabling the surgeon to perform even the most complex and delicate procedures through very small incisions with unmatched precision. This can potentially be used for:
Prostatectomy:
da Vinci Prostatectomy is a minimally invasive, robotic-assisted surgical procedure that removes the cancerous prostate gland and related structures.
Hysterectomy: 
Single Site da Vinci® Hysterectomy is one of the most effective, least invasive treatment options for a range of uterine conditions.
Single-site Gallbladder Surgery:
This innovative procedure provides enhanced surgical precision, control and 3D HD visualization with virtually no visible scar. 
For the patient, benefits may include:
Significantly less pain
Less blood loss
Less scarring
Shorter recovery time
A faster return to normal daily activities
And in many cases, better clinical outcomes
What Is Green Light Laser Therapy?
Men with benign prostatic hyperplasia (BPH) have the opportunity to choose a minimally invasive surgical treatment known as GreenLight™ Laser Therapy. The treatment is a quick, outpatient procedure that delivers immediate and dramatic symptom relief without the side effects or expense of medication or the risks associated with invasive surgery.